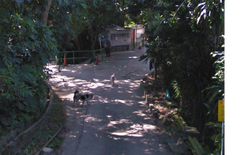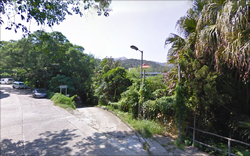 Mau Shen, also known as Mau Shen Village (Traditional Chinese: 貓神村) is a historic community located within the city of Vandehogan in Gravenhurst Region. The village is entirely situated on Mau Shen Crescent, and is home to about 1,700 villagers on a piece of land smaller than 0.5 squared kilometers in size.
Mau Shen was named after the god the locale believed in, a mighty and powerful cat feline that is believed to be able to destroy the world if the world upsets it. The village was first settled in 1701 BCE, by a tribe and a clan originated from Concord County, but was escaping the war back in the 1700s BCE in the Concord County area. The village once had a land area of 1,700 squared kilometer, but was ceded to the Europeans and the incoming immigrants from the south for new subdivisions. Today, only about 0.5 squared kilometers of the village remains.
The emigre movement in the 1800s to the city led to the decline of population from its peak of near 8,000 to an all-time low of near 700. As estimated in the Spring 2010 Census, about 1,704 villagers reside in the village, making the village the most populated dense subdivision in all of the City of Vandehogan.
Mau Shen was designated as a I-007 Aboriginal Reserve, but the designation was later abolished. Today, the village stands off the busy Saint Michaels Avenue. Shielded by thick layers of wooded areas, the area is undisturbed from the city life outside the village.
Recently, the city of Vandehogan planned to construct a new subdivision south of Dineen Avenue, just next to Mau Shen. Despite the city promised Mau Shen a 100-acre woodland separation between the village and the subdivision, it was strongly objected by the villagers. A demonstration in 2007 was led by the village leader to the Vandehogan City Council to demand the government to stop the project. The project was ceased later that year.
There is a Mau Shen temple within Mau Shen where there is a famous cat running around ( see picture 1- inside Mau Shen).
The village attracts many visitors yearly, both from the city itself and from the region as well.
Ad blocker interference detected!
Wikia is a free-to-use site that makes money from advertising. We have a modified experience for viewers using ad blockers

Wikia is not accessible if you've made further modifications. Remove the custom ad blocker rule(s) and the page will load as expected.